Official Partners
AJGA Official Partners provide significant support of major tournaments, programs and business functions.
FlightScope is the industry leader and pioneer in tracking and analyzing sports performance data. Its products and tournament services represent the pinnacle of tracking technology, enabling players and coaches to measure and analyze every aspect of performance with unmatched accuracy. FlightScope joined the AJGA in 2020 to bolster the college golf recruiting experience in improving AJGA swing video technology.
Fortinet
(NASDAQ: FTNT) makes possible a digital world that we can always trust through its mission to protect people, devices, and data everywhere. This is why the world's largest enterprises, service providers, and government organizations choose Fortinet to securely accelerate their digital journey. The Fortinet Security Fabric platform delivers broad, integrated, and automated protections across the entire digital attack surface, securing critical devices, data, applications, and connections from the data center to the cloud to the home office. Ranking #1 in the most security appliances shipped worldwide, more than 565,000 customers trust Fortinet to protect their businesses. And the Fortinet NSE Training Institute, an initiative of Fortinet's Training Advancement Agenda (TAA), provides one of the largest and broadest training programs in the industry to make cyber training and new career opportunities available to everyone. Learn more at
https://www.fortinet.com
, the Fortinet Blog, or FortiGuard Labs.
Fortinet joined the AJGA in 2022 as the Official Diversity & Inclusion/STEM Education Partner.
Global Golf Post, a weekly digital publication, features junior content, provides in-kind advertising to the Association and its supporters, and has partnered with the AJGA to contribute financially to the ACE Grant Program.
Imperial Headwear
was founded in 1916 and has become a leading manufacturer of premium quality headwear, apparel and accessories for the golf market. Imperial joined the AJGA in 2019 as an Official Partner. As the official headwear of the AJGA, Imperial provides headwear at more than 200 AJGA events and assumes the Title Sponsorship of one AJGA event per year. Imperial created a collection of limited edition AJGA headwear available for purchase on Imperial's website under the
AJGA Collection.
A portion of the proceeds from the
AJGA Collection
will be donated back to the ACE Grant, which provides financial assistance to young men and women who aspire to earn a college golf scholarship through competitive junior golf.
KJ Choi, who played golf for the first time at age 17, went on to become Korea's first PGA TOUR professional. Because of those who recognized the talent and dreams of the young KJ Choi and gave a helping hand, he was able to become the player he is today.

The KJ Choi foundation provides opportunities to students, so that they can realize their dreams and hopes, despite financial hardships.
Nestled in the Mexican Riviera Maya, Mayakoba is a 620-acre resort and residential destination surrounded by the natural beauty of lagoons, jungle, tranquil waters and a sugar sand beach. Four meaningfully placed luxury hotels can be found within Mayakoba - Andaz Mayakoba, Banyan Tree Mayakoba, Fairmont Mayakoba and Rosewood Mayakoba - each with distinct personalities and amenities, perfectly complementing one another, and three collections of private residences, including Rosewood Residences Mayakoba, Fairmont Heritage Place Mayakoba, and The Reserve. Within the coveted destination are a wealth of lifestyle experiences including four acclaimed spas, more than 25 restaurants with eclectic cuisines and a village square that serves as an event space modeled after the historic Colonial plazas in Mexico. In addition, guests have access to a three-mile-long nature trail and spectacular 18-hole golf course designed by renowned architect and PGA TOUR legend Greg Norman, which is home to the World Wide Technology Championship at Mayakoba, first PGA TOUR tournament in Mexico.

Mayakoba Resort will host the all-boys Maykoba Invitational in 2023 - the first AJGA invitational held outside the United States.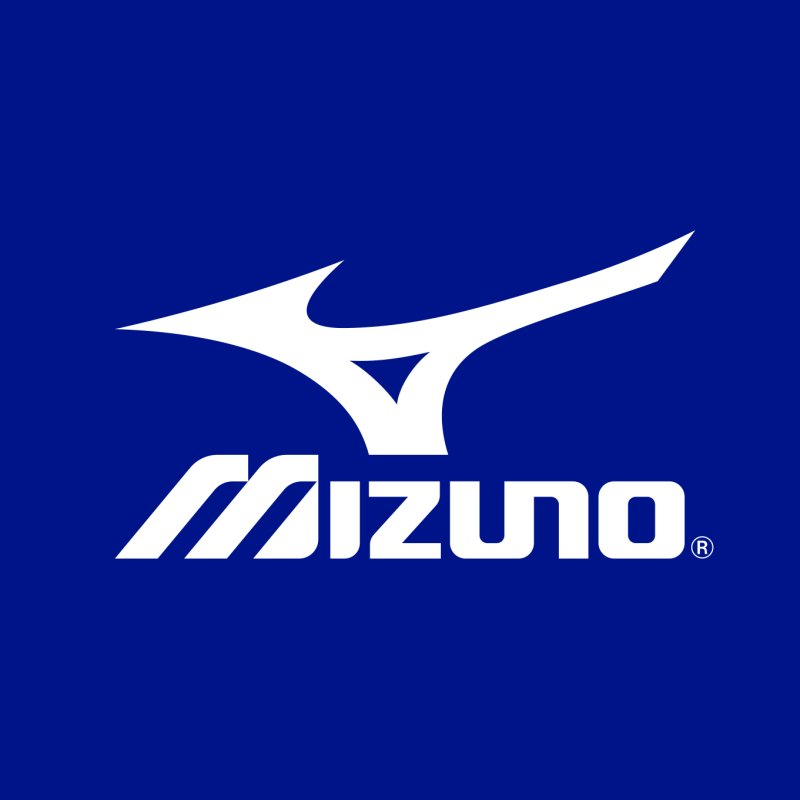 Mizuno
came on board as an official partner in 2022. From an original spirit and desire to "create the best products for consumers", Mizuno has long held an enviable industry- and tour-wide reputation for crafting some of the finest golf equipment on the market. From the new ST-Series drivers to T22 wedges, all products adhere firmly to that original spirit, while offering the best performance benefits that modern technology can bring. Mizuno golf equipment is trusted and played by professionals across the world's tours – many not contracted to do so. While Mizuno's tour history is decorated with major winners and world #1s – many of whom played Mizuno on their ascent through the ranks. Revered amongst elite golfers for their precision and control, our Grain Flow Forged irons are manufactured in Hiroshima, Japan and custom built to each golfers' exact specifications, backed up with an industry-leading custom fit Swing DNA system. Giving rise to the phrase 'Nothing feels like a Mizuno.'
The partnership will be highlighted through multiple AJGA events with PGA Tour ambassadors, Keith Mitchell and Greyson Sigg. To learn more about Mizuno Golf visit -
mizunogolf.com
.

Neuropeak Pro
is a Precision Breathing, Heart Rate Variability (HRV), and brain performance company that has worked with over 50 players across the PGA TOUR, European Tour, LPGA, Korn Ferry Tour, and NCAA Division 1 golf to help them manage stress and perform under pressure. Stars like Jordan Spieth, Bryson DeChambeau, So Yeon Ryu, and Yani Tseng are among the expansive list of professional, amateur, and collegiate athletes who leverage Neuropeak Pro's Precision Breathing training. In January 2022, Neuropeak Pro introduced the NTEL BELT - a first-of-its-kind, real-time training device and mobile app designed to help unlock peak performance through better, more intentional breathing. More information on the Neuropeak Pro and the new NTEL BELT and its new trainer can be found at
www.neuropeakpro.com
.
Neuropeak Pro NTEL Belt became an official partner in 2022 and became the sponsor of the Neuropeak Pro Preview Series, and Neuropeak Pro Coaches Corner.
Ninja believes that you should be proud of what you make. We're here to help you do exactly that in ways that are fast, easy, and delicious, with our innovative and versatile product assortment. If you want to cook at home, you can. If you want to experiment more with recipes and ingredients, you can. If you want to cook dinner every single night, you can. If you want to be proud of what you're serving your family, you, without a doubt, can. We design tools and appliances that help you achieve endless opportunities with food, regardless of how much experience you have.

Ninja became an official partner in 2022 and became the sponsor of the Ninja Junior All-Star Series.
The PGA TOUR has supported The Junior PLAYERS Championship presented by Rolex at TPC Sawgrass over Labor Day weekend since 2007. Since that time, 45 AJGA alumni graduated from the junior to the professional event. In 2017, the PGA TOUR joined the AJGA as an Official Partner and began hosting the biennial the Junior Presidents Cup with the AJGA.
UHY LLP CPAs is one of the top professional services firms in the United States, and UHY International is one of the largest accounting networks in the world. They began sponsoring the UHY LLP CPA's Junior Championship in 2018 and became the official accounting firm of the AJGA in 2019. As an Official Partner, UHY will serve as the title or presenting sponsor of seven AJGA junior championships. In addition, the company supports an annual UHY accounting internship at AJGA National Headquarters in Braselton, Georgia.
Wyndham Rewards
, Named the number one hotel rewards program by readers of USA TODAY,
Wyndham Rewards®
is the world's most generous rewards program with more than 50,000 hotels, vacation club resorts and vacation rentals worldwide. Designed for the everyday traveler, members earn a guaranteed 1,000 points with every qualified stay and may redeem points for a wide-range of rewards, including free nights at any of approximately 9,000 hotels or tens of thousands of vacation club resorts and vacation rentals globally through affiliation with Wyndham Destinations and others. Wyndham Rewards has over 92 million enrolled members around the globe. Join for free today at
www.wyndhamrewards.com
. You've earned this.®